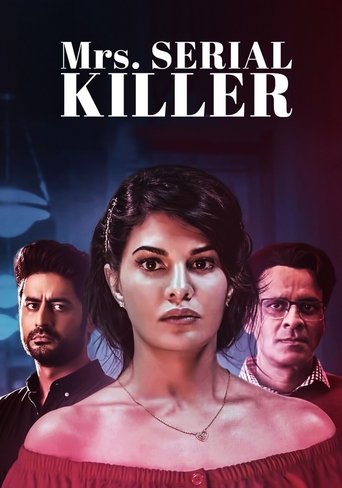 Mrs. Serial Killer 2020
Jacqueline plays the role of a dedicated wife, Sona Mukerjee, who decides to do whatever it takes to save her husband from murder charges. Her husband, Dr Mrityunjoy Mukerjee or Joy (Manoj Bajpayee) is a gynaecologist, who is accused of torturing and murdering six pregnant (and unmarried) women after performing their abortion.
The real murderer (who Sona suspects to be Inspector Imran Shahid) isn't just a woman-hater, but a master artiste as well. He collects the foetus from his victims as 'trophies' in jars, beheads the victim and displays the body for everyone to see.
To save her husband, Sona seeks the help of a lawyer, Mr Rastogi (Darshan Jariwala). He tells her that the only way to free Joy is by proving that the killer is still on the loose. And how can that be done? By committing another murder, in the exact way the others were carried out. Will Sona replicate the gruesome murders and sacrifice yet another innocent life to save her husband? That is a question best left unanswered if you are still interested in watching the film. We don't want to ruin anything.
Duration: 106 min
Release: 2020